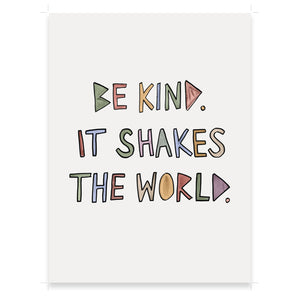 Item Details:

Museum quality print paper.
Printed & hand-packed with love in Los Angeles.
We are working hard to make our products accessible to everyone. Unfortunately, at this time we are only able to ship within the United States & Canada. If you are located outside of those countries and interested in buying this print, please drop us a note at community@cleowade.com.
All sales are final. 
Are you a teacher? Please email community@cleowade.com to receive a teacher discount code.