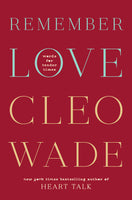 Remember Love
Cleo Wade's first original work for adults since her widely adored Heart Talk, offers the consoling, inspiring voice that so many are craving amid the chaos of modern life. In clear, deep, generous poetry and prose, she urges those feeling confused, lost, or overwhelmed by change to return to what's essential: love. Time and again, she reminds us that love, particularly self-love, is what saves us, even on our worst days—especially on our worst days. Love, Cleo says, is the sacred birthright of every human being. It's not a want; it's a need, and we require its nourishment now more than ever.

Remember Love is out now.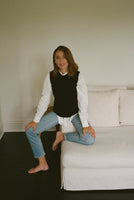 About Cleo
Cleo Wade is a New York Times–bestselling author and poet whose work explores hope, resilience and the power of love. 
Her books include Heart Talk, Where to Begin, and What the Road Said. Her newest book Remember Love: Words for Tender Times is currently available wherever you buy books. 
Cleo is from New Orleans, Louisiana and currently lives in California with her partner, Simon, and their two daughters, Memphis and Bayou.
For official bio, please contact: community@cleowade.com
Location
CONTACT US
Ideas and Questions: community@cleowade.com
Collaborations: jessica.graboff@caa.com 
Speaking: pjacobs@caa.com
Books: cait.hoyt@caa.com